NeXTdimension color board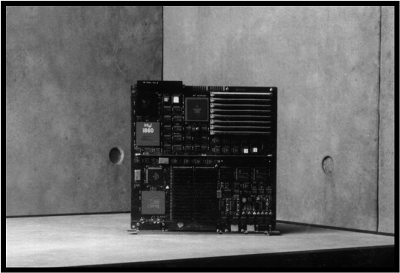 The NeXTdimension color board gives the NeXTcube computer state-of-the-art color capabilities.
The NeXTdimension™ color board is designed for those requiring state-of-the-art color
capabilities: 32-bit color capable of displaying 16.7 million colors, video-in and video-out,
and color Display PostScript.® NeXTdimension was designed for people who need the
most advanced color PostScript® system available. It is ideal for high-end publishing,
graphic arts, video, and animation applications.
No products found.